3D printing is so popular today and thanks to the big 3D printer manufactures competition, the prices are going down while the quality is going up. Of course, that's perfect for all of us, whether we are just beginners, hobbyists, makers or professionals. However, finding the best 3D printer can be a bit difficult task. Besides, there's probably no such a thing as the best 3D printer, rather the right 3D printer for you.
So, in this article, based on my personal opinion and research, I will list the best 3D printers you can get for your budget, or the best 3D Printer under $200, $400 and $500.
Disclosure: There are affiliate links in this article. As an Amazon Associate I earn from qualifying purchases.
Best 3D Printers under $200
---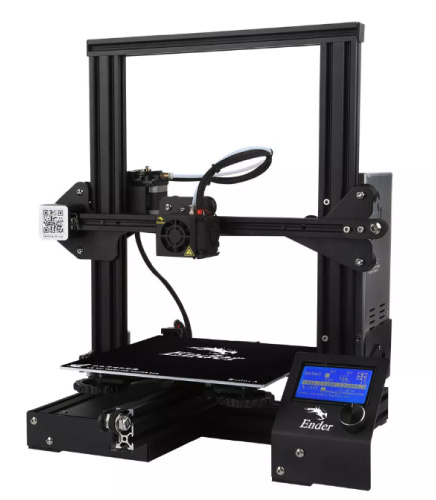 Creality Ender 3
Build volume: 220 x 220 x 250mm
Filament: 1.75mm PLA, ABS, PETG, TPU
Layer Thickness: 0.1 – 0.4mm
Nozzle size:0.4mm
Assembly: DIY Kit
The Creality Ender 3 is a fantastic 3D printer which is highly affordable. At under $200, the value you are getting with this 3D Printer it's just amazing. It has relatively large build volume, sturdy frame, V-slot wheels, smooth motion and pretty good print quality. The Ender 3 also has the ability to resume from power outage, a feature usually found in high-end printers.
However, we should note that this is a DIY kit, which means we need to assemble some parts of the printer before we can use it. This might scare off some beginners, but assembling this 3D printer is quite easy with the assembly guide. Actually this 3D printer is something between DIY kit and pre-assembled kit, as the more complicated parts are already assembled, so we need to assemble several sub-assemblies to complete the machine.
Alternative
Best 3D Printers under $400
---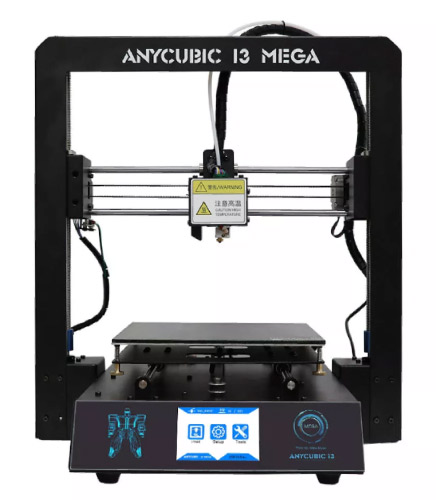 Anycubic i3 Mega
Build volume: 210 x 210 x 205mm
Filament: 1.75mm PLA, ABS, HIPS, Wood
Layer Thickness: 0.05 – 0.3mm
Nozzle size: 0.4mm
Assembly: Semi-assembled
The Anycubic i3 Mega is another affordable 3D printer which offers a lot for its price. The 3D printing quality is amazing, it has a sturdy full metal frame, automatic bed leveling, filament detector, resumes from outage, it has a touch screen which provides good user experience etc.
Another great thing about this 3D printer is that it comes nearly fully assembled. We just need to screw total of 8 screws for connecting the Z carriage with the base and put the 3 cables into the proper connection. And that's all, it take around 10-30 mins to do this and we are ready to start printing.
Alternative
Best 3D Printers under $500
---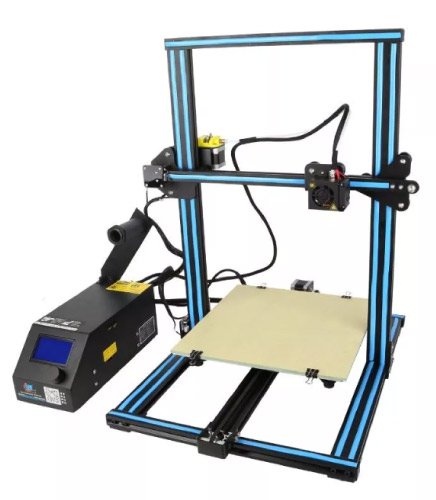 Creality 3D CR-10S
Build volume: 300 x 300 x 400mm
Filament: 1.75mm PLA, ABS, TPU, Copper, Carbon Fiber
Layer Thickness: 0.1 – 0.4mm
Nozzle size: 0.4mm
Assembly: Semi-assembled
If you are ready to spend a bit more on a 3D printer, still affordable at under $500, the Creality CR-10S is the one to go after. It has a massive build volume, outstanding print quality, sturdy aluminum frame, filament detector, resumes from power outage and so on. This 3D printer is a true workhorse, it can run straight for days and still operate correctly.
The Creality CR-10S comes semi-assembled, but it takes just 20-30 mins to fully assemble it. We just need to connect the Z carriage with the base using some screws and brackets, and connect the cables appropriately.
Alternative
---
So if you are thinking of getting into the 3D printing world, don't hesitate, any of these printers will make you happy. 3D printing is just so fun, no matter if you need it for developing prototypes, or just making cool decorating prints for you or gifts for your friends.
Check out some of my 3D printed projects
Arduino Mecanum Wheels Robot

3D Printed Hexapod Ant Robot

3D Printed RC Hovercraft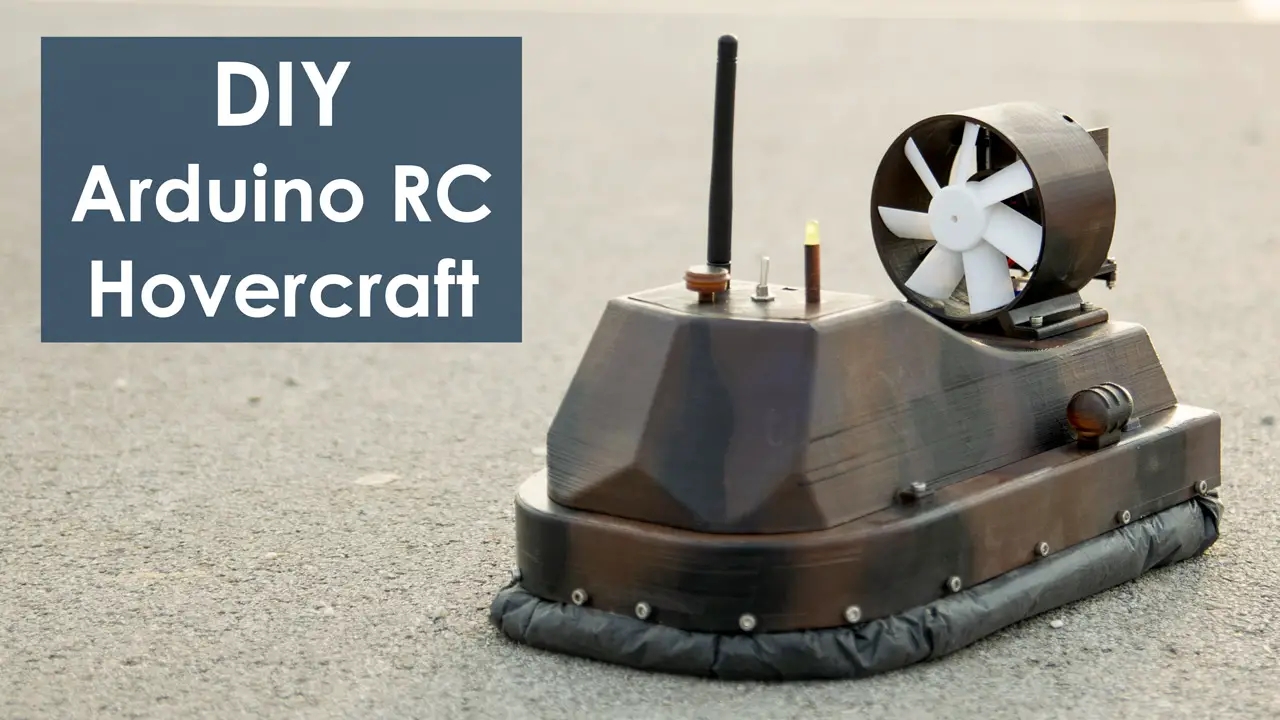 Arduino based 3D Printed Robot Arm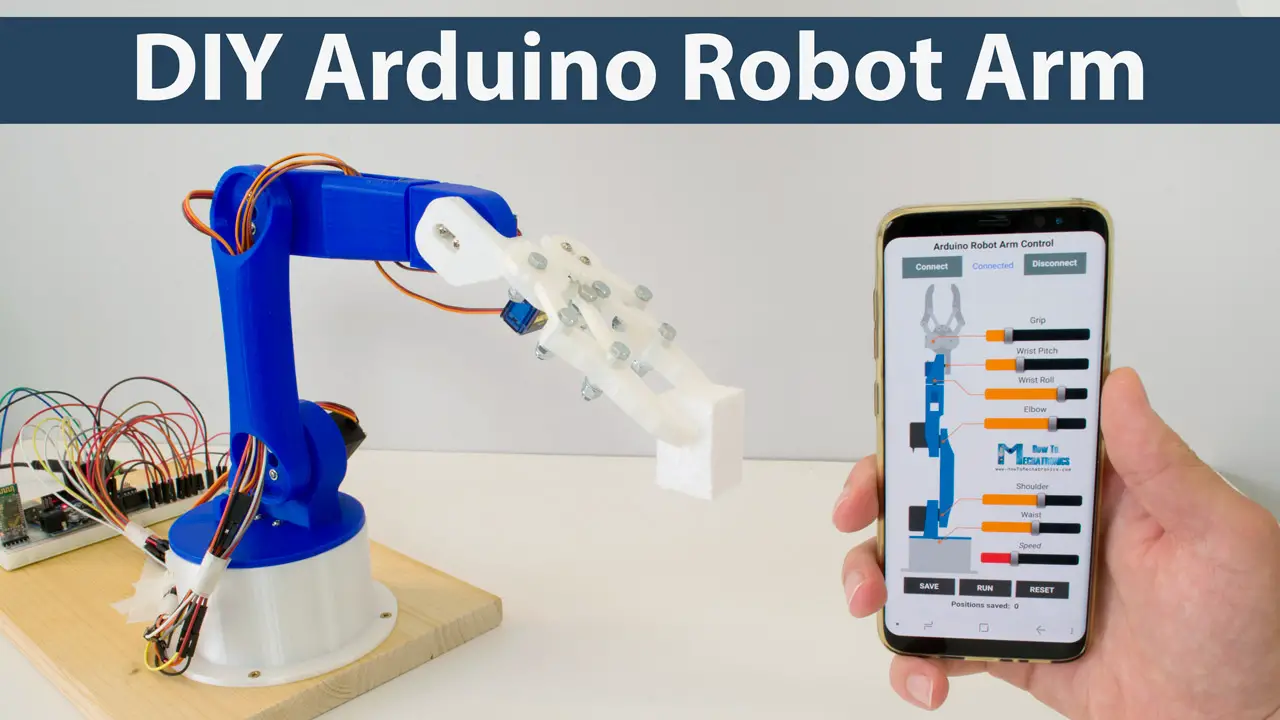 Arduino Wire Bending Machine – 3D printed gears, bearing pillow blocks etc.